Funeral Services in Melbourne
Where Families Come First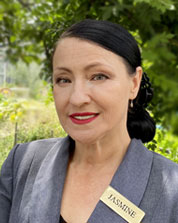 Jasmine Bednarik
Owner / Manager
Jasmine has been in the funeral industry for over 6 years, She has also been a volunteer at The Peter Mac Cancer hospital prior to entering the funeral industry.
"My mission was to simplify the daunting task of arranging a funeral at such a confusing time."
Working with people who were facing their imminent death gave me an
insight into how difficult a job it can be to organise such an important and final farewell for someone who is close to you."
I decided to purchase an existing small funeral business and haven't looked back since. We have catered for the big "hoorahs" as well as the simple farewells, we cater for all niches and denominations.
Her clients prefer the fact that they are dealing with a smaller, intimate firm and feel that their wishes are not overlooked, or dealt with in a trivial manner. All of her co-workers are industry professionals and come with a wealth of experience and subscribe to the companies creed of "Families Coming First", after all at the end of someones life it is not about us, it's about them, and allowing families to farewell someone who will be missed dearly in their own way, provides some solace for their loss.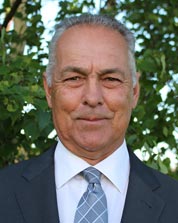 Gary was born in Melbourne, growing up in Brunswick and Noble Park. He left school at 16 to pursue a radio career, spending the majority of his 47 years in the industry working in either Melbourne or Sydney. Gary retired from radio at the end of 2013, embarking on a new career as a funeral celebrant, which he has found to be incredibly rewarding.
Gary is married with an adult daughter, and enjoys golf, swimming, ice skating and 10 pin bowling.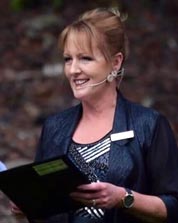 Tracey Marie Barker is an authorised civil celebrant.
Tracey started her hairdressing apprenticeship at the age of 16 in Mornington Victoria.
Her hairdressing career led her to owning her own successful business "Coastal Clippers" in Tooradin Victoria. After 30+ years of hairdressing her vision was to become a Celebrant. Having had years of connecting with people, listening and talking she was determined to use that skill in another area.
Completing Certificate IV in Celebrancy at Nepean industry edge training. Tracey began her Celebrant career in 2012.
Tracey's professional, warm and engaging manner has led her to become a very popular Celebrant for Weddings and Funerals. Tracey continues to attend ongoing professional development classes, to ensure that her responsibility as a Celebrant will continue to lead her to engaging with couples and families.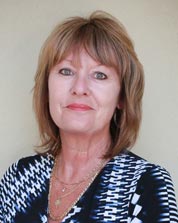 Jenny is passionate about creating a beautiful & tailored Funeral Ceremony ~ 'A Celebration Of Life', for your loved one. Since 2013, Jenny has officiated at many Services across Melbourne for various Directors.
As Jenny is a published author of non-fiction and poetry, she utilises these skills when developing your loved ones story. She is respectful, compassionate, down to earth and sensitive to the needs of the families and strives to create not only a beautiful story, but to be there to help and guide her families throughout this very sad and overwhelming time in the lives.
ADDRESS
4/15 Parkhurst Dr, Knoxfield VIC 3180